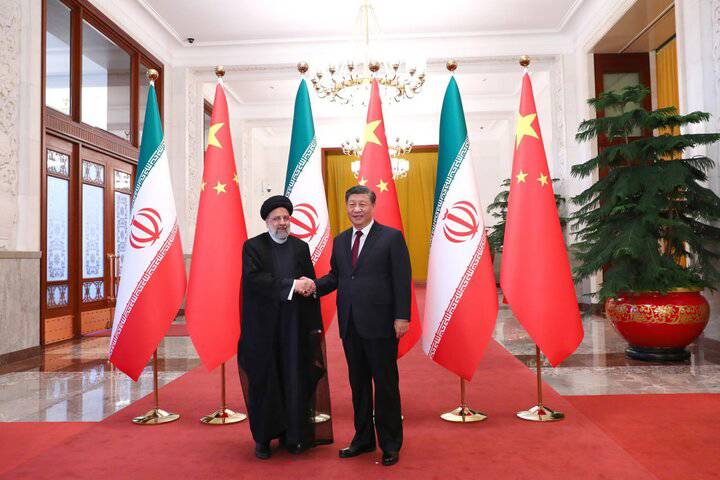 This MidEast breakfast seminar will examine the consequences of China's engagement in the ongoing conflicts and fragile geopolitical balance in the Middle East. Issues that will be discussed include China's security and military assistance to volatile countries; the 'developmental peace' model and China's changing approach to regional conflicts; and the role of Chinese private security companies.
Historically, China's ties with the Middle East have been mainly motivated by economic interests. But as Beijing's presence in the region deepens, so does the need to protect its interests and citizens, potentially leading to increased engagement in regional conflicts.
At a moment when the US' long-standing dominance over the Middle East shows signs of decline and European policymakers debate the future of Middle Eastern architecture, China is seeking to deepen its ties with countries in the region. As is the case for China's involvement elsewhere, its approach is largely economically driven – has become the region's biggest source of foreign direct investment – and it tends to become involved in substantial security provision only in countries where it has high economic stakes.
However, there are signs that China's attitude may be changing and that it may pursue a more proactive agenda. Beijing's role in the recent Saudi-Iran rapprochement is only the latest example of this. The emergence of a Chinese alternative, sometimes called the 'developmental peace' model, highlights the need for current donors and investors, including Norway, to review their own practices. What does the Chinese 'alternative' look like in the Middle East?
Speakers
Guy Burton, Adjunct Professor, Brussels School of Governance
Guy Burton is an Adjunct Professor in International Affairs at the Brussels School of Governance. He has previously held research and teaching appointments in Dubai, Palestine, Iraq, and Malaysia and was a Visiting Fellow at the Middle East Centre at the London School of Economics in 2018-19. He holds a Ph.D. in Government and BSc from the London School of Economics, and an MSc from London University. His most recent book is China and Middle East Conflicts: Responding to War and Rivalry from the Cold War to the Present(Routledge, 2020).
Jonathan Fulton, Assistant Professor, Zayed University
Jonathan Fulton is an assistant professor of political science at the College of Humanities and Social Sciences at Zayed University, in Abu Dhabi, United Arab Emirates. He received his Ph.D. in international relations from the University of Leicester in the United Kingdom, where his dissertation focused on China's relations with the Gulf Cooperation Council member states. He has written widely on China-Middle East relations, for both academic and popular publications. He is the author of China's Relations with the Gulf Monarchies and co-editor of External Power and the Gulf Monarchies.
The seminar will be chaired by PRIO Senior Researcher Ilaria Carrozza. PRIO Senior Researcher Júlia Palik will offer comments.
MidEast Breakfast
The PRIO Middle East Centre hosts a series of breakfast seminars, catering to Oslo's diverse community of MidEast watchers. The series will draw attention to current issues, and discuss those in the light of historical, regional and global trends. The MidEast Breakfast provides an opportunity to combine breakfast with food for thought in a compact one-hour format