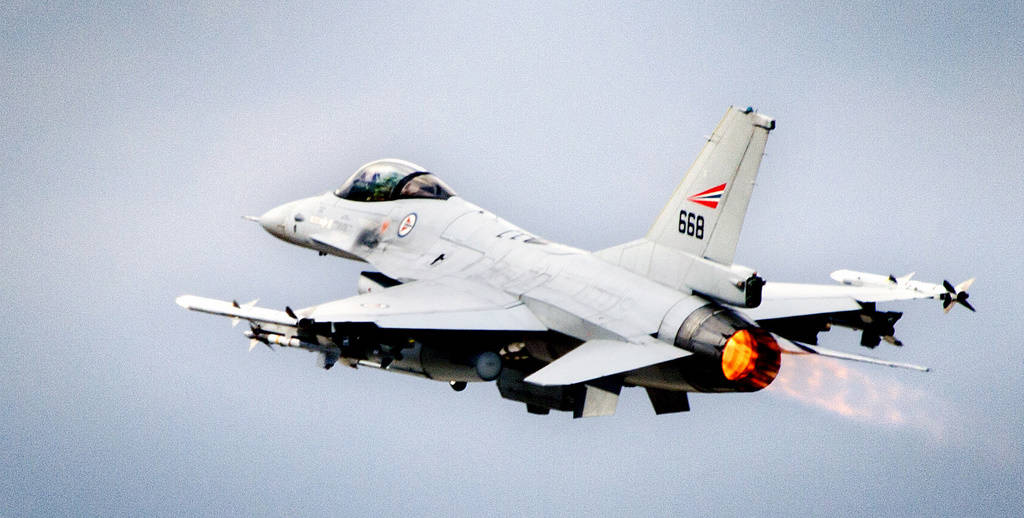 This event is unfortunately cancelled
In February 2011, civil war broke out in Libya when opposition forces in the east of the country tried to overthrow dictator Muammar al-Gaddafi.
A few weeks later, the United Nations Security Council passed a resolution establishing a no-fly zone over Libya and allowed the use of "all necessary means" to protect civilians.
NATO followed up by sending fighter jets, which bombed infrastructure and attacked Libyan government forces. Norway accounted for a tenth of the NATO effort, dropping close to 600 bombs over the country during the spring and summer of 2011.
In the run up to the UN resolution, secret Norwegian mediation efforts took place to try to end the conflict. This PRIO public seminar will feature new insights into what went on behind the scenes during these mediation attempts. The discussion will be based on revelations from a new book by the former diplomat and state secretary, Henrik Thune, called Strengt fortrolig [Strictly Confidential].
In 2011, Henrik Thune, who was then a Project Manager in the secretariat of Foreign Minister Jonas Gahr Støre, was part of a small group of Norwegians who engaged in diplomatic negotiations to secretly try and stop the conflict between Gaddafi's regime and opposition forces.
Join us at PRIO for a discussion on new insights into global politics and secret diplomacy that have not been publicly discussed before in the Norwegian context.
Speakers
Henrik Thune is the keynote speaker. Thune is a former state secretary at the Norwegian Ministry of Foreign Affairs. He is also an author, foreign policy researcher and former director at the NOREF center for international conflict resolution. He has worked in the Ministry of Foreign Affairs for three periods, first as a senior adviser between 2006 and 2008, then as project manager between 2010 and 2012, and finally as state secretary for Anniken Huitfeldt from 2021 to 2022.
Ada Elisabeth Nissen is an Associate Professor of History at the University of Oslo.
Henrik Urdal is the Director of PRIO.
Kristian Harpviken is a Research Professor at PRIO and will moderate the discussion.