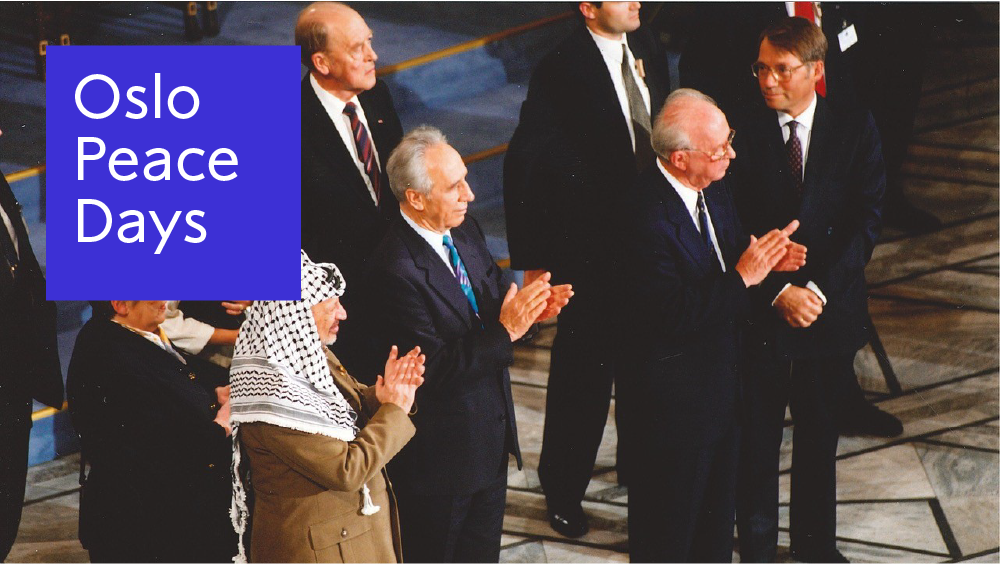 Registration for this event is now closed.
Thirty years ago, the Oslo peace process was considered the diplomatic breakthrough in the entrenched Israeli–Palestinian conflict.  Yasser Arafat, Shimon Peres and Yitzhak Rabin were awarded the Nobel Peace Prize 'for their efforts to create peace in the Middle East'. Norway gained international praise for brokering the deal.
At the time, there was great optimism that the Oslo Agreement would lead to an actual peace and that Norwegian diplomats had succeeded where everybody else had failed. 30 years later, with the Gaza war as a backdrop, it is difficult to understand that optimism.
Current events, however, demand that we critically reflect on past diplomatic efforts in order to understand how we got where we are today, and what factors are key to the failure. We are bringing together a panel of experts to reflect on these questions:
What was the actual content of the Oslo Accords?
What would have been required for the Oslo Accords to lead to sustainable peace?
How was the Oslo Accords followed up, and what were the consequences?
Speakers
Refreshments will be served from 11:45
This event is a collaboration between PRIO and the University of Oslo, and a part of Oslo Peace Days 2023