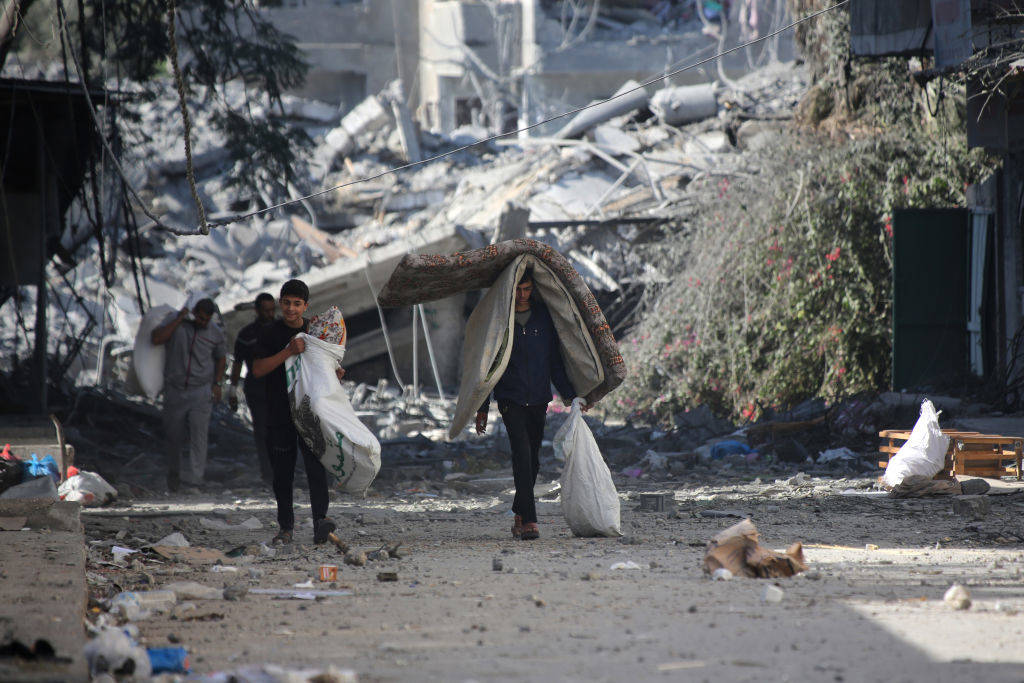 A webinar hosted by the Kroc Institute & the Peace Research Institute Oslo.
On 7 October Hamas attacked Israel, killing 1,400 people and taking at least 240 hostages. Israel responded by declaring war on Hamas, and has launched military strikes on the Gaza Strip that so far have killed over 8,000 people.
On 26 October the UN General Assembly adopted a resolution on the escalating crisis in Gaza, calling for a humanitarian ceasefire. The resolution condemns all acts of violence aimed at Palestinian and Israeli civilians, including all acts of terrorism and indiscriminate attacks, as well as all acts of provocation, incitement and destruction. It calls for an immediate, durable and sustained humanitarian truce leading to a cessation of hostilities, and demands that all parties immediately and fully comply with their obligations under international law and international human rights law.
The resolution passed with 121 votes in favor, 14 against, and 44 abstentions.
The webinar will focus on the urgent humanitarian need for a ceasefire and the challenging operational implications of establishing a cessation of hostilities.
Click here to register and attend the Zoom webinar.
Speakers